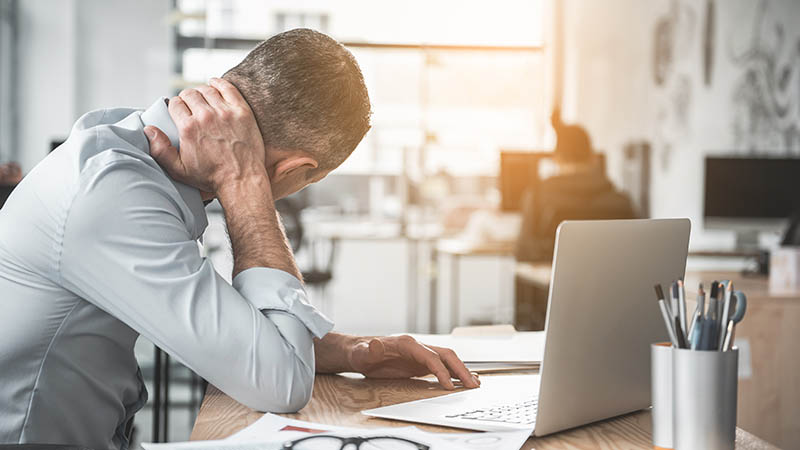 Work Injury Care
Work injuries can be extremely devastating, not only emotionally and physically, but financially as well. The most common types of work related injuries are in the back and neck. Back and neck injuries account for almost 90% of injuries happening in the work place. The goal is to heal the injured worker, that way they can go back to their daily activities in a safest manner possible.
Many work related injuries are caused by regular, everyday activities on the job. Most occupations require a worker to do the same movements with their body, day in and day out. These repetitive motions, over time, cause the body trauma. Repetitive stress injuries (like Carpal Tunnel Syndrome) are some of the most common work related injuries we deal with. These injuries are hard to indicate right away because the onset is very gradual. Not only is it a very serious injury that is the main cause of absenteeism in the work place, but it is the biggest expense in worker's compensation.
One of the most successful treatment options for work related injuries is Chiropractic Care. We offer various different techniques for our patients. This allow us the optimum level of positive productivity to help heal your body from the inside out.
Schedule an appointment today for a consultation with Dr. Matthew Egan, DC in San Rafael to see how chiropractic care can help you after an auto acciddent injury.
*Terms & Conditions Apply
AFFORDABLE AND NATURAL NECK AND BACK PAIN RELIEF
The doctors at San Rafael Auto Accident Injury Chiropractic Center are exceptional at treating auto accident injuries and helping people with chronic back pain, neck pain, and spinal injuries. Helping you live with pain relief is our objective.
SKILLED AT TREATING AUTO ACCIDENT INJURIES AND RESTORING HEALTH
With our chiropractic procedures, we have helped 100s of auto accident injury patients. We are skilled in reducing pain and helping our patients feel as good as they were before their accident.
SAME DAY APPOINTMENTS AVAILABLE
Contact us now. The longer you wait, the more damage can be done to the musculoskeletal system. We are here to help the healing process so you can start feeling better both now and later.
INSURANCE PLANS ACCEPTED
We will gladly bill your insurance. If you don't have insurance, our office offers several easy and affordable payment plans that are suitable for every budget. Act now before your symptoms worsen.
San Rafael Auto Accident Injury Chiropractic Center INSURANCE PARTICIPATION
There are many insurance plans and coverages that vary widely. Please call San Rafael Auto Accident Injury Chiropractic Center at (415) 300-1818 to find out if your plan covers care in our office. Call San Rafael Auto Accident Injury Chiropractic Center at (415) 300-1818 today.